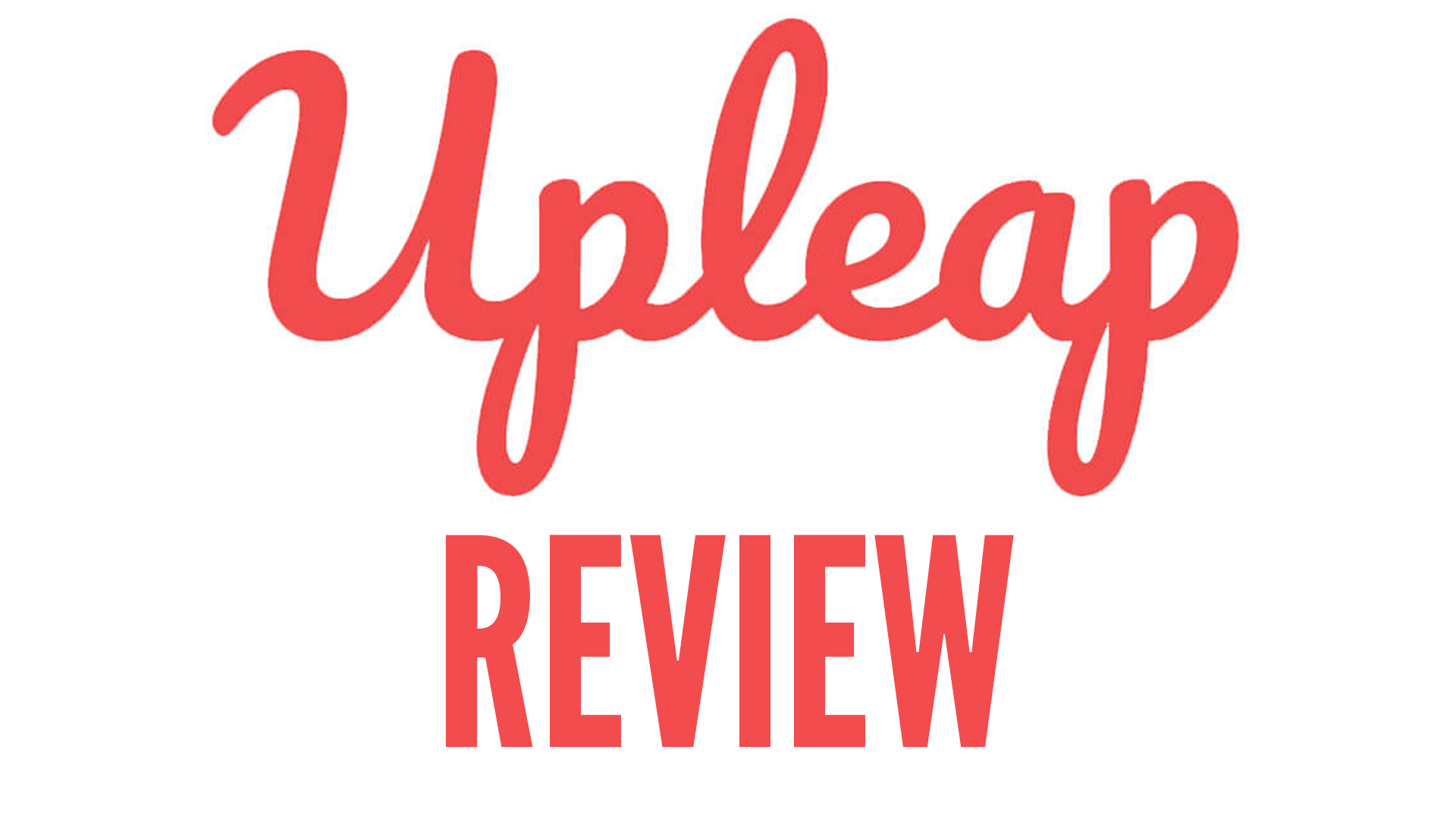 I am someone who has used upleaps $39 plan on one of my Instagram accounts for approximately ten months straight, resulting in a total of $390 in revenue. As a result, I believe I am in the best position to provide you with an honest review to make an informed decision on whether or not you should use upleap's Instagram growth service in the future. But before I go into the entire piece, I want you to read the following notice before you get ahead.
IMPORTANT NOTES:
If, after reading this article and considering the advantages and disadvantages of Upleap, you decide to use the service, I recommend that you pay using a coupon link to receive a discount. When you finish reading, you can CLICK HERE.
If you don't want to spend much time reading the entire article, you can CLICK HERE to be sent directly to the summary of the article.
What Is Upleap Exactly?
Upleap is an Instagram growth software that claims to assist you in growing real and organic Instagram followers. They also claim to provide you with a personal and dedicated account manager who is solely focused on the growth of your Instagram account.
According to the Upleap website, they claim to increase your engagement as well as your sales (if you are a business owner who uses Instagram to promote your products or services).
Upleap has been in business for a couple of years and has established itself as a major player in the Instagram marketing space, having been named the best Instagram tool of 2018…
HOWEVER, the critical question remains: IS UPLEAP LEGIT?
According to their website, Upleap is an Instagram growth software that is intended for individuals and businesses who want to reach a larger audience through one of the most popular social media platforms on the planet at the moment.
In particular, upleap would be beneficial for people who are similar to the following:
Youtubers
Bloggers
Aspiring social media influencers
Twitch gamers
Online stores, Real estate agents & also personal accounts…
So, now that you know exactly what Upleap does and who it is intended for, let's take a look at the advantages and disadvantages I discovered while using it…
Pros: Aspects of Upleap that I find appealing
I'm going to go over the very best aspects of upleap as an Instagram growth software in this section, which includes the following features:
The first thing I appreciate about them is that they get actual customer reviews from real customers that get real results utilising their Instagram growing tool from all across the web…
The second thing I appreciate about Upleap is that they devote themselves to your Instagram account. They are one of the very few Instagram growth platforms that offer an Instagram growth service that is fully managed…
One more thing I enjoy about upleap is the super-responsive customer service that is always available to answer your questions and help you with all your Instagram demands.
The best part about using upleap is that you get a variety of account promotion strategies. What I mean by this is that upleap doesn't just comment on other people's posts or just like other people's posts; instead, upleap diversifies and uses both liking posts and commenting on other people's posts, as well as viewing Instagram stories, following other people, and so on.
In particular, Upleap's 100 percent secure payment method assures that consumers are not exposed to risk while making purchases on the Upleap platform…
Also, Read; 12 Best Fiverr Gigs for Your Blog & Business (Hot)
In addition, one of upleap's advantages is that their login method is quite secure, in contrast to many of their competitors in the Instagram growth tool industry….
The last thing about upleap is that it is very easy to include and configure since you will just have to answer some questions your Instagram account manager will use to locate the exact techniques and settings you would employ to expand your Instagram account…
Upleap Cons: What I Don't Like About It
In this section of my upleap review, I'll discuss the aspects I don't like about upleap, which include:
Uses the Instagram automated method (which Instagram does not recommend, but who cares? We all get away with it 100% of the time)
What are the features of Upleap?
To put it simply, Upleap is a tool that can and will assist you in growing your Instagram account by performing all of the tasks that you would otherwise have to spend hours and hours doing if you were doing them… I'll go ahead and list the features of the Upleap Instagram growth tool below:
The like function: This feature on upleap goes out to like a bunch of posts on the accounts of individuals you target, and that way, those people see that you are enjoying their posts, and due to that they will check out your own account as well and engage with you!
The Targeting feature of Upleap allows you to specify your account manager who you want to follow on Instagram. You can do so using various variables, such as telling Upleap to get your followers, who live in a specific location, who have used a particular hashtag, who have liked a particular post, or even people who follow you.
Related;
Upleap Pricing: How Much Does It Cost?
Upleap has three major price options, which are as follows: the $39 per month plan, the $69 per month plan, and the $99 per month plan… However, if you pay yearly, you will be able to save as much as 40% off each plan… They also offer a 3-day trial that requires no credit card.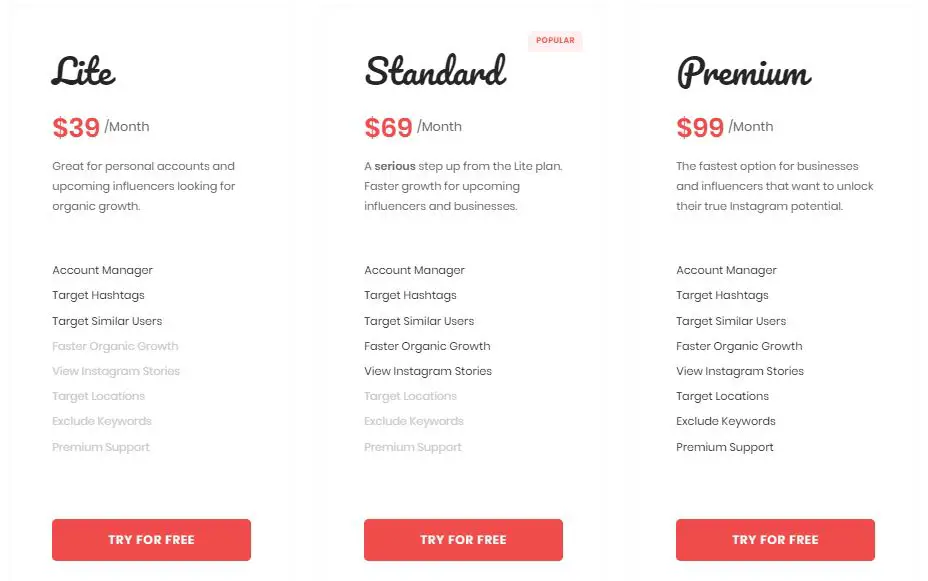 How Does Upleap Function?
Upleap comprised of only three basic steps, which are as follows:
You are subscribing to their three-day free trial by clicking THIS LINK.
Getting in touch with the account manager who is assigned to you and then
Indicate to your account manager what type of followers you desire, and WATCH YOUR ACCOUNT EXPLODE!
Is Upleap Instagram-Friendly?
This question has an unambiguous "YES" answer because upleap has helped dozens and thousands of Instagram accounts develop without being banned or placed in action blocks. And I do not doubt that your personal Instagram account will be no exception. So, yes, Upleap is entirely secure for your Instagram account!
What Are Others Saying About Upleap?
I looked around the internet and came up with the top 5 reviews from people who are currently using upleap to grow their Instagram accounts, and here is what they had to say, which is all quoted below:
Does Upleap Have Any Alternatives?
Yes! Upleap has a slew of competitors and alternatives. First and foremost, I will list the best Upleap choices that I am aware of, followed by a comparison of those options and Upleap itself, so that you can make an informed decision. Another Instagram growth tool, known as Kicksta, is the alternative I discuss.
Related;
So now that you know the best Upleap alternative, I'll compare Upleap with Kicksta now so that you can make the appropriate choice as to what to utilize between Upleap and Kicksta.
Upleap VS Kicksta
Kicksta is another Instagram growth tool on the market. It is a competitor to which I will evaluate and compare them, using their price rates, customer reviews, and many other aspects.
Kicksta VS Upleap: Pricing
With regards to the cost of the service, upleap is more affordable because they offer three different pricing packages, including their lite plan, which costs $39; their standard plan, which costs $69, and their premium plan, which costs $99, whereas Kicksta offers two different pricing packages, including their creative plan, which costs $49 per month, and their professional plan, which costs $99 per month. You can see an example of what you get here.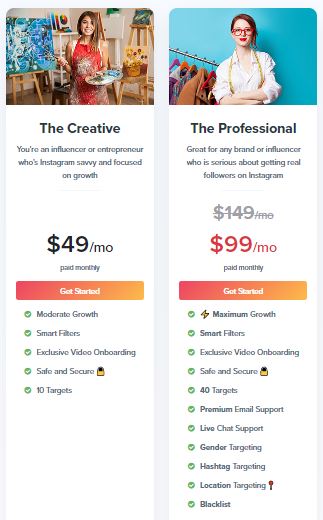 What do Customers Have to Say About Kicksta?
The reviews of Kicksta are listed below and gathered from various sources on the internet.
Also, Read; How To Start A Blog In 2021: Step-By-Step Beginner's Guide With Pictures
| | |
| --- | --- |
| Upleap | Kicksta |
| Provides a 3-day free trial | Offers no free trial at all |
| Pricing plans begin at $39, $69, and $99, respectively. | Pricing plans start at $49 and $99 |
| Follows and Unfollows | Follows and Unfollows |
| Likes Automatically | Likes Automatically |
| Has a growth tracker | Has a growth tracker |
| Targets #hashtags, locations & influencers | Targets #hashtags, locations & influencers |
| You get a dedicated account manager | You do not get a dedicated account manager |
FREE 3-DAY UPLEAP TRIAL (no credit card required!!)
FINALLY: Is Upleap Legit?
I think I'd say that it is 100% legal because it's genuinely worked as an individual for me for the last ten months, and I would recommend it to anyone who is ready to try. I'd propose that you register for a 3-day free trial first to see how it works for you. I'll always recommend that you utilise a coupon link when you join up to receive a discount when you are prepared to pay. (You can find coupon links in this article to provide you discounts because all links from this post are 100% COUPONED. Click on anyone and go and make your account.
Have doubts yet? Watch the Upleap Review in the video below.
If you have gotten this far into my review, I recommend that you simply watch the video below to hear what a real upleap user has to say about the company.
If After watching the review video, you've finally decided to give Upleap a shot to see if it'll work for you. I recommend that you CLICK HERE to go to their website and sign up for a free trial because the link I told you to click on will actually get you a discount once your free trial has expired and you are ready to pay.